7 Reasons Descript Is The Best Video Editor For Social Media Content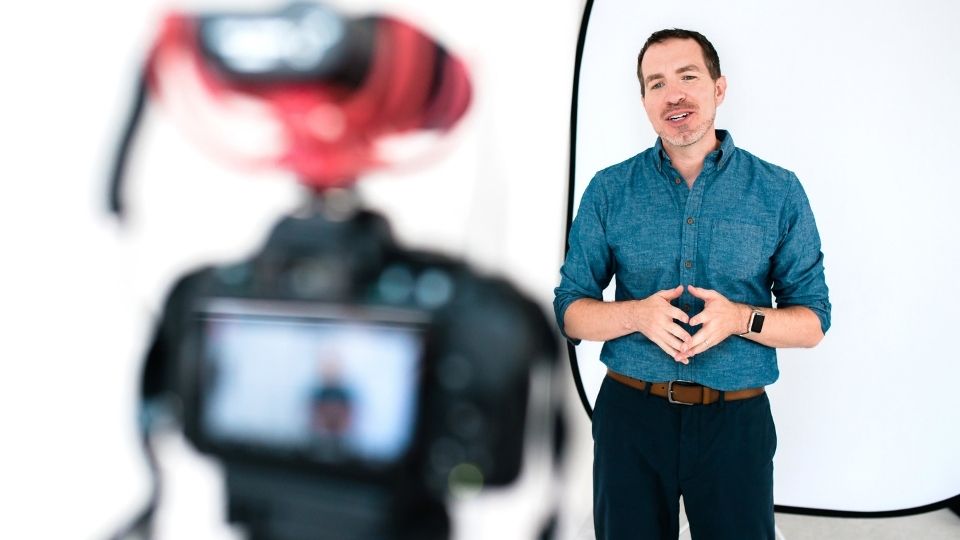 I started using Descript to chop long videos down before sending to my editor, but now I just edit them myself, creating high quality short-form videos (TikTok, Reels, Shorts) in less than 5 minutes!
Disclosure: We sometimes review or link to products & services we regularly use and think you might find helpful. Wherever possible we use referral links, which means if you click one of the links and make a purchase we may receive a small commission or other compensation (at no cost to you).
Remember when editing a quality video took hours of our valuable time?
Or when hundreds of our hard earned dollars disappeared hiring someone else do the work for us?
I don't!
Okay, I do, but it those are quickly becoming distant memories thanks to my favorite tool for editing social media videos.
Something to know about Descript…
If you have video editing experience, you might have to forget what you know!
For decades, software companies have just taken what exists and added to it.
But Descript ignored the old models and re-thought the entire process – and that's why it is SO powerful.
So let's get in to 7 Reasons Descript Is The Best Video Editor For Social Media Content…
1. You can edit video as fast as you can edit a document
This was the mind-blowing feature that kicked off my love for Descript. Instead of sitting through long recordings full of un-funny bloopers, the software quickly generates a transcript of every word spoken (including the ums and uhs – more on that below). Then you can quickly edit the transcript, and the video will be edited to match!
Hint: If the last time you say a line while recording is usually your best take, edit the document backward.
No More Memorizing Scripts…
Because editing is so fast and easy, there is no need to memorize scripts anymore (or even write them if you speak well with bullet points!).
I simply have an idea of what I'm going to say, or in some cases I write bullet points. Then when I record I look at my notes, then look at the camera and say the lines. Then repeat.
This solves another problem – trying to make eye contact with the camera while also trying to look at your notes!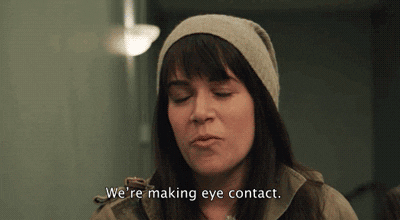 2. You can record right into the software
The best place to record your videos is wherever is most convenient, right?
So if you're always on the go, your phone's camera is your best friend.
But if you are at your desk a lot, you can use Descript's recorder to record your videos right into the software using your webcam.
This may not seem like a big deal, but every minute saved adds up!
3. Get your video ~80% edited in a couple of clicks
The first thing I do after recording a video into Descript (or importing it) is use a feature called "Shorten word gaps."
It will remove any extra silence on the video, usually unecessary long pauses between lines. You tell it the length of gaps you want removed.
For example, when editing my short-form videos for Facebook, TikTok, Instagram and YouTube, I have it remove anything longer than 0.1 seconds.
Next I apply a template that adds beautiful captions and more. Descript won't let me share my exact Reels template with you, but I recorded this video to show you how to recreate it in your account:
After those couple of clicks my 5 minute recording often ends up down to 45 seconds or so, almost ready to go!
4. Sound more professional and fix mistakes without re-recording
Another feature that only takes a couple of clicks is the ability to remove filler words, like "um" and "uh."
I'm guilty of filling silence with those words, and it is much easier to use Descript to quickly remove them than it is for me to retrain my brain not to say them.
In addition, if you say the wrong word, Descript's Overdub feature can actually change it to having you say the correct word, in YOUR voice.
How's that for amazing/creepy?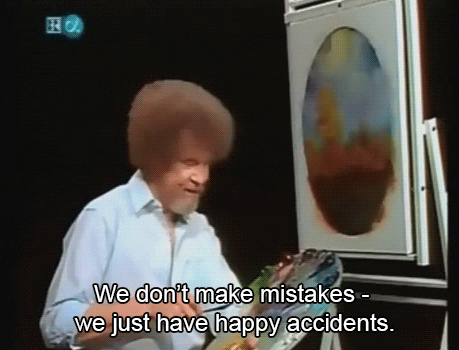 5. Add the perfect B-roll footage by simply dragging and dropping it in
A recent update to Descript includes their Storyboard feature.
After editing the words you say (and having the video automatically change to match), you can quickly choose sections you want a different video clip to appear on top of your speaking. And all it takes is dragging the video clip on top of the words where you want it to appear.
Even if you don't have other video you've shot, Descript gives you access to a library of professional video to choose from.
6. Quickly add the internet's most beautiful captions
Did you know that 85% of video on Facebook is watched without sound?
Captions are essential for social media video if you want as many people as possible to consume your content. Even if people have the sound on while watching, seeing the worlds while hearing them increases understanding.
In Descript you can quickly add beautiful captions in your brand colors (or any color).
Here's an example from one of my TikTok videos, complete with the karaoke style where the word being spoken is highlighted.
7. Easy to have your team edit (even if they have no special skills)
If someone on your team can edit a document, they can now edit your videos!
That means no need to hire an expert at their high rates.
That alone justifies the low cost of Descript's paid plans.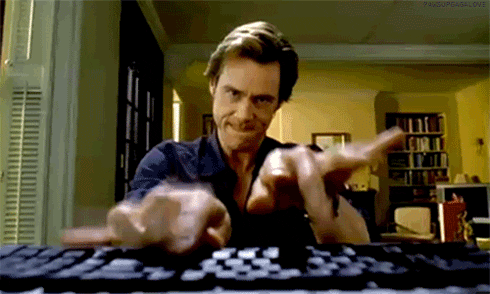 The one reason Descript isn't best for you
Is Descript right for everyone?
Almost.
If your videos don't have much dialogue, then as of right now another video editing tool might serve you better.
But otherwise Descript is perfect for anyone who wants to create social media videos fast, without sacrificing quality.
I encourage you to click the button below and try it for free!
Got any questions?
Cick here
to send me a message, or feel free to reach out to Descript directly
on this page
.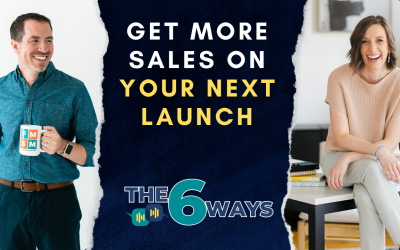 #13: 6 Ways To Improve The Next Thing You Launch with Chelsie Hayes"My honest to God thought was like, oh, my God, I'm going to die." You can Watch or Listen to this episode: https://the6ways.com/13 Whether you're launching something...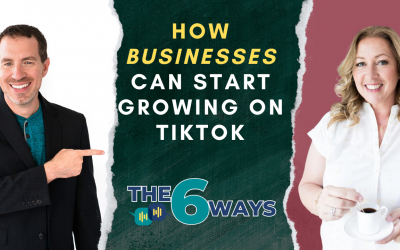 #12: 6 Ways Businesses Can Start Growing On TikTok with Penny Walker "My honest to God thought was like, oh, my God, I'm going to die." If you are intimidated about getting started marketing on TikTok, you are not alone! In this episode...