You're in Stage Two – The Focusing Stage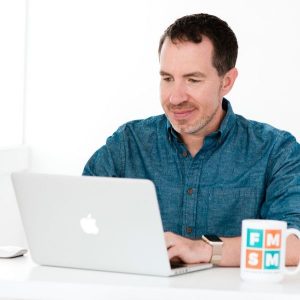 Based on your answers, you have a general understanding of social media because you've used it for personal reasons, but haven't successfully used it for your business. Time to Focus on a plan!
YOUR NEXT STEP
When you decide to grow your business with social media, the temptation is to sign up for 3-4 different social networks – they're free so the more the better, right?
Ha, not in this case! Standing on the side of the road with a sign for your business is free too, but you're probably not doing that.
You're going to want to start with ONE social media network for business. You're way better off being one of the better people in your industry on Instagram (for example), than being lost in a sea of people on Facebook, Instagram, LinkedIn AND Twitter.
Check your email for details about how to choose the best social network for your business and the exact actions you should take next – If you didn't enter your email on the previous page, enter it below to get your customized results.
If this helped give you clarity, would you mind leaving a comment about your results on this Facebook post so others can benefit? It would mean the world to me!
Want to take the quiz again? Click here.