Stop Telling People What You Do – Please & Thank You
" WHAT we do is boring, HOW we solve problems isn't."

–Jerry Potter, Five Minute Social Media
Now, while that may sound like a clickbaity headline, I actually mean that I don't think you should be telling people what you do on social media because there's something better that you should be saying. 
*Cue the jazzy instrumental of "No Sleep 'Till Brooklyn" Scene: Cocktail Party 
Him: What do you do? 
Me: I'm a social media coach. 
Him: Oh, cool. I'm going to go talk to these other people – now, what do you do? 
Them: I'm a landscaper. Oh, cool. I'm going to go talk to these other people… 
When you tell people what you do, you want to get their attention. Social norms dictate you don't have conversations with strangers about polarizing topics (unless you like to live dangerously), so adults will often revert to the old standby – "What do you do?" 
OK, we all know it's BASIC but the real problem with this conversation is that we tend to answer with language that is solution-based instead of problem-based and that doesn't help bring in new business at all. 
Some experts say, "It's fine. Everything is fine. Not seeing results? *gently pats your head* Just keep posting, your perfect people will find you."
Cue the ethereal music, unicorns and pixie dust.
First, you are a problem solver. Every single business on the planet is solving a problem for somebody. Remember, WHAT you do is boring, HOW you solve a problem isn't. Yes, some "problems" may seem frivolous or #firstworldproblems in your eyes but they are still problems in the eye of the beholder. They don't seem like serious problems, but everybody, every single one of us is solving a problem of some sort. I get this a lot, "I'm an artist, what problem do I possibly solve?" (Art = bad taste, decorating issues, gift giving headaches, conversation starters, supporting local art scene/programs…) 
As Donald Miller who wrote building a StoryBrand says, "Want to get attention, start with a problem." 
When we focus on what we do, we are starting with the solution. I am a real estate agent. I am a social media coach. If somebody is struggling with social media, they are not looking for a social media coach, they are looking to improve their social media. Jumping right to "coach", skips a few immediate problems.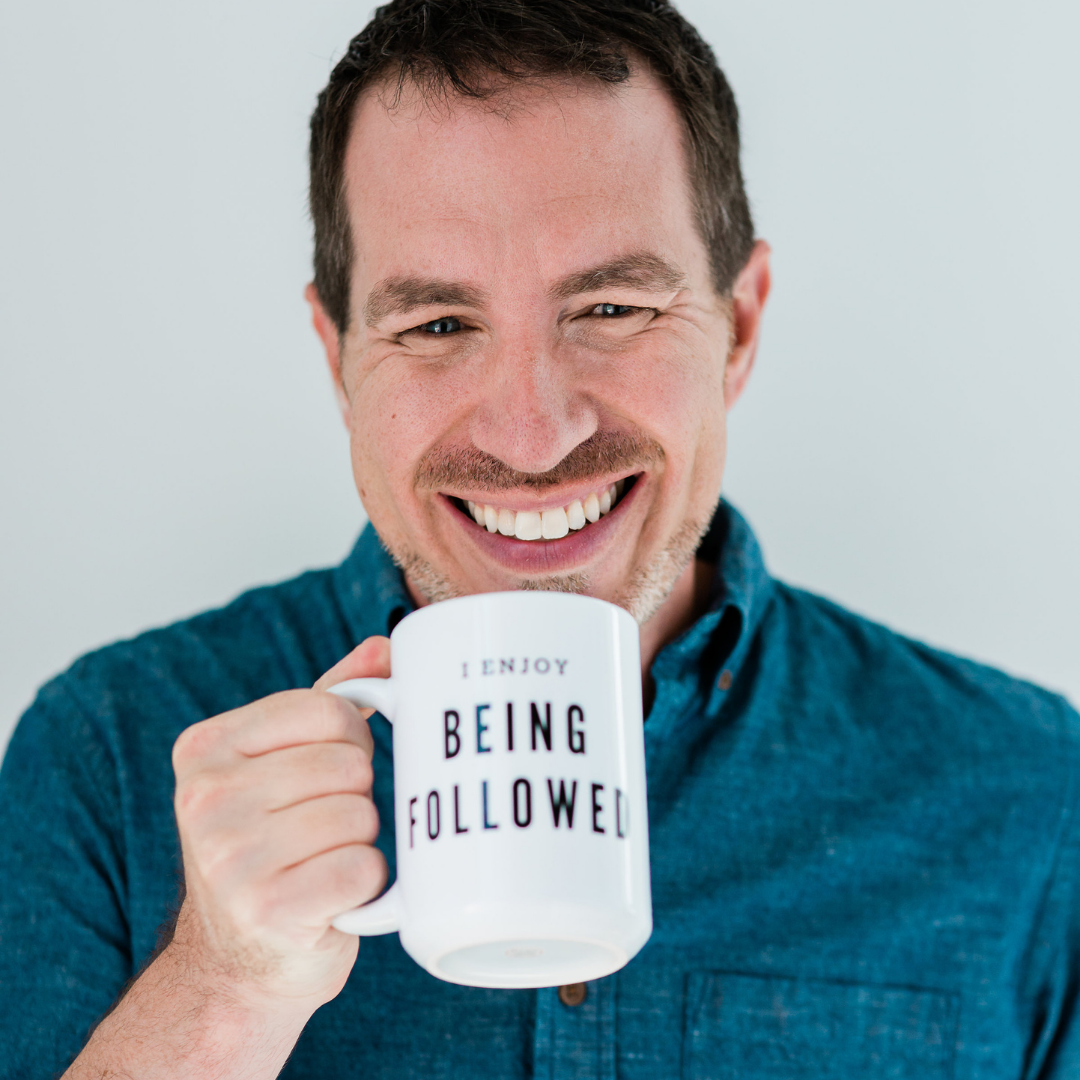 Join thousands of fellow entrepreneurs who receive my daily social media marketing tips direct to their email inbox for free.
We're not savages- You can quickly unsubscribe from these if they ever stop being helpful.
You are a problem solver and that is the way that you should talk about your business.
When we talk about the solution in our messaging, three things happen. 
First, we end up trying to sell something that people may not want. I remember meeting with a prospective one-on-one client a couple of years ago, and he was telling me all about this product that he had and what it did. The conversation went something like this. 
Him: I think [product] could change the world, I just need to get the word out!
Me: Great, what problem does [product] solve?
Him: It _______!
Me: Interesting, what percentage of the population do you think has this problem?
Him: I have it, so I assume other people have it. 
Me: OK, find five people who are your ideal customer and then ask them about this problem. Just say, "Hey, do you ever struggle with this? Because if so, I was curious, you know, what do you do to get around that?"
[few days later] 
Him: I talked to five people and none of them have that problem… 
If you don't already have a product that people want and that they will like afterwards, social media is not going to fix that. When you focus on solutions, instead of problems, you sometimes end up trying to sell something people don't want or need.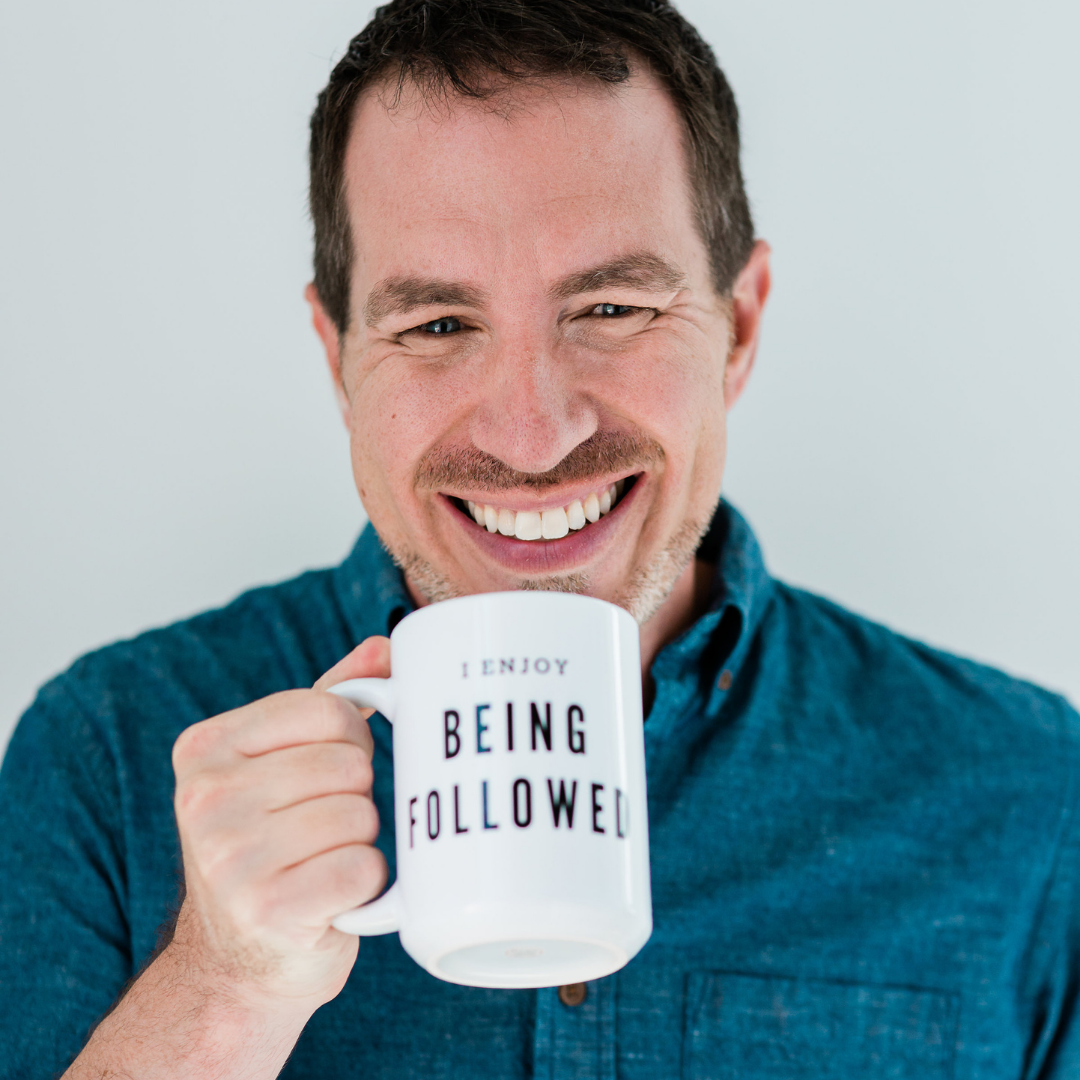 Join thousands of fellow entrepreneurs who receive my daily social media marketing tips direct to their email inbox for free.
We're not savages- You can quickly unsubscribe from these if they ever stop being helpful.
Secondly, the reason that focusing on solutions, instead of problems backfires on you is that you end up pigeonholing yourself into the wrong solution. Jump in the time machine and let's think about Blockbuster Video. If you don't know the history of Blockbuster Video, they used to have thousands of stores around the world where you rented VHS tapes and then DVDs for $4 or $5 bucks a night. Teens today will never know the struggle of taking too long to "get ready" to go to Blockbuster on Saturday night only to discover all of the New Releases were gone. 
Blockbuster Video stores were a very profitable business. Netflix came along and said, "Hey, we're going to offer DVDs by mail (that was the original business model) and you just pay one flat rate. No late fees. Keep it as long as you want. If you don't get to it on the first night, no worries. Just hold onto it and then send it back when you're done, then we'll send you the next video that you have on your list. Netflix became quick success. Blockbuster said, "Hey guys! No, no, no, you should still come to your local store and rent DVDs. While you're here, buy some overpriced popcorn and weird discontinued candy. While you're waiting in line, buy these old movies that you've already seen that you'll never want to watch again but will have to store somewhere!" 
Eventually, Blockbuster pigeonholed themselves into what was potentially the third best solution for people looking to watch a movie at home. What happened? Put it this way, you can now stream the documentary about 'The Last Blockbuster' on Netflix. 
What does the Blockbuster example show? If you focus on the solution, instead of the problem, you could pigeonhole yourself into what is not the best solution. When you're building your business and your brand, you want to be known for solving a certain problem.
Third, a problem paralyzes us all with tunnel vision. We may not see the actual problem that our customers have because we're so focused on this one solution. Every single one of our customers or clients or potential customers or clients are trying to solve a problem. On social media, you should be mainly talking about the problem you solve, not what you do and not the solution that you provide. 
Look at the risky world of venture capitalists. (The role of a venture capitalist is someone who invests in businesses for a stake in the business.) She's the cash queen. She'll meet with somebody who has an idea and if she likes it, cool. She gives you this much money for a 40% stake in your company. If it takes off down the line, then she gets rich too. (Think Shark Tank.) Research shows that venture capitalists pretty much always invest in the problem being solved, not what the solution is. Watch a few episodes of Shark Tank, notice a pattern in the pitches?
3 Tips To Talk Problems:
Do all of your social media platforms define the problem that you solve?

This would be your bio on Instagram or your cover photo on a Facebook Business Page. If it's a personal profile, you get that one line that sits under your cover photo, or you could do it on your cover photo as well. It's your LinkedIn bio. Do any of them say what you do? Does it talk about the solution or does it talk about the problem you solve? Is it wishy-washy? If somebody is checking you out on social media for the first time, the first thing they are looking for is to see if you can solve their problem. 
 2. Make the problem clear. If you don't, or you make it hard to figure out, then they are moving onto someone else. Think about how you shop. Example: Let's say you are a life coach with a speciality in ADHD and I am struggling with ADHD. That path may look something like this – I tell my friend my ADHD is holding me back, my friend says, oh have you heard about _____? She's great! I find your profile/page and it just says, "I'm a life coach." If you are a life coach that specializes in ADHD, then your social media should say, "I help adults struggling with ADHD to _______."  
 3. Make sure customers don't have to look for the problem you solve. As fun as they are, this is not a scavenger hunt. Have you ever been in the middle of a recipe you've made before but suddenly have a question about the next step? You probably do a quick Google only to discover the blog that posted the recipe has placed the actual recipe at the bottom of a 5,000 word odyssey about their grandmother in ballet class at age 4 when all you need is to know how many eggs to put in the mix! You will get far more people interested in you and your business if you clearly state the problem you solve in an obvious place so they can't miss it. 
You can do this! If you would like any help with your messaging on social media, by all means, feel free to reach out to us. That's exactly what I love to do inside of our Five Minute Social Media programs. 
Follow or subscribe to The Six Ways in your favorite podcasting app: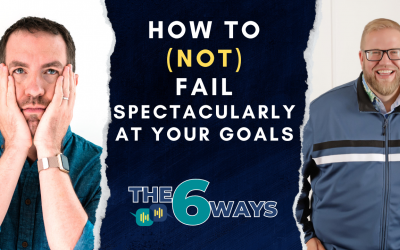 #18 - 6 Ways To Fail Spectacularly At Your Goals w/Neil Mathweg"My honest to God thought was like, oh, my God, I'm going to die." You can Watch or Listen to this episode: https://the6ways.com/18  Goal setting can only be good, right?...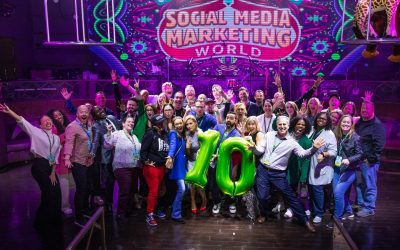 Join Me At Social Media Marketing World 2024!A dream of mine is coming true in February - I've been invited to speak on stage at the biggest social media conference in the world... Social Media Marketing World. And the organizers have asked me to invite anyone I know...